Music Program
GROUP CLASSES | PRIVATE LESSONS
Due to COVID-19, we are only accepting private voice students. Our Vocal Technique classes are on "hold" until a time when we can all sing together again safely! Until that time, we recommend taking a dance class, learning to play the piano, and brushing up on your music theory.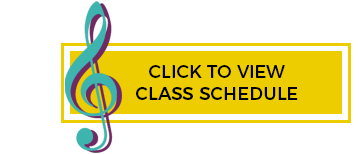 GROUP CLASSES
Musical Theater Repertoire & Foundations of Music
AGES 14-18
NEW FOR FALL 2020!
This deep-dive music foundations class will be extremely beneficial to older students who are thinking about pursuing musical theater in college or those who would like to make themselves more competitive in the casting world. Topics will include putting together an audition-book, how to interpret and perform a song, audition techniques, where to find sheet music and how to select appropriate material, and basic music theory.
Tuition: $65 for a 6-week session. Music classes do not follow the tuition structure of dance classes.
Piano Lab: Small Group Piano Class
AGES 5-13
NEW FOR FALL 2020!
Intended for beginning level piano students ages 5+. Students are divided by ages (5-7; 8-10; and 11-13) and each age division will have no more than 4 class members who meet together weekly. Students will be provided with individual keyboards for use during piano lab. Students are required to have their own keyboard/piano or access to a keyboard for daily practice. If you need help selecting a keyboard please contact "Strains of Music" at 456-3331 or ask Ms. Lynne for assistance.
Tuition: $60 per month/4 lessons in a month. Music classes do not follow the tuition structure of dance classes.
Students will come to class each week with the following:
Pencil
Music Books (the instructor will provide a list of books for parents to purchase)
Music Assignment Book
Wired personal headphones

Mask
THE ADVANTAGES OF GROUP PIANO LESSONS FOR BEGINNERS
Learning an instrument takes time, patience, and dedication. Sometimes younger students can't find the "fun" in private piano lessons and they need the more-lively group atmosphere to get them motivated. Just like in private lessons, each student will have weekly assignments in their technique, lesson, and theory books that they will be expected to play or demonstrate for the instructor at their lesson. While this may sound intimidating, it has been my experience that the younger students enjoy preparing at home so that they can show their piano friends how hard they have worked throughout the week. It does not make piano competitive, it simply puts them on a team with others in their age group who are all discovering new skills and being rewarded for their accomplishments!
A few other benefits of group piano are:
- Students become comfortable with playing in front of others;
- Students develop an understanding of active listening;
- Students develop an understanding of how to be a "good audience member";
- Allows students to experience ensemble playing at an earlier age;
- Promotes positive peer communication skills;
- Allows for fun group activities and games associated with music theory and music appreciation
- More cost effective than private lessons. This is especially helpful for parents of younger students who aren't sure if their child will "take" to it or not.
Vocal Technique Class
AGES 7-10
ON HOLD DUE TO COVID-19
We will resume this class as soon as we feel that is safe to do so.
This is a small-group (4-6 members) voice class that is offered to our younger singers, ages 7-10. The class provides basic training with breathing and sound production exercises, healthy vocal techniques, ear training, and introduces basic vocal repertoire.
Note: Vocal technique classes are not offered every semester. Please contact the office if you would like to place your child on the "wish list".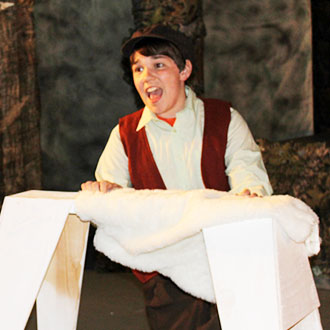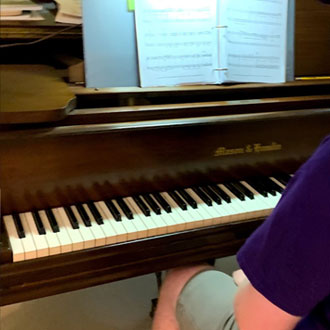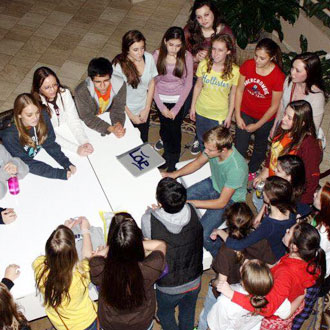 PRIVATE LESSONS
Private Voice
YOUNG ADULTS - ADULTS
Now accepting a limited number of private voice students! Students will be required to purchase a "singer's mask" to wear during lessons.
Private vocal lessons offer the one-on-one attention using vocal exercises, techniques, and songs to improve the voice in all styles, from opera to pop music. The lessons always focus on healthy singing habits to keep students singing for years to come! Lessons are customized to meet the needs, skills and level of each student, from beginner to advanced students.

Private Piano
Private piano lessons offer one on one attention in using piano exercises, techniques and playing songs for beginners to the most advanced students in all styles from classical to jazz. Private Piano lessons are offered with limited availability. The cost for private ½ hour weekly lessons is $92.00 per month. The initial payment is due one week prior to the first scheduled lesson and from there on out payments are due at the last lesson of a month for the following month's lessons. Due to our limited space, lessons that are not paid for by the due date will be terminated and the lesson time will be offered to a student on our waiting list.
Private Harp
AGES 6 - ADULT
Who Can Play the Harp? Anyone, That's Who!
Studio owner, Lynne Wells-Meyer, enjoys teaching students of all ages and abilities and has taught a huge age range of students - from age 6 on through their 60s. In recent years she has seen a large increase in the number of beginning adult students, which is great news! It is never too late to learn to play an instrument you love.
Harp instruction will emphasize:
Healthy hand position and technique
Quality sound & beautiful tone
Practice techniques for the individual
Music reading
Performance skills
Ensemble experience
Harp care and maintenance

Career preparation



BASIC POINTS TO CONSIDER IF YOU ARE CONSIDERING HARP LESSONS
All students should be prepared to rent or buy a harp to practice on at home.
Any student will learn to play the harp more quickly if they are already able to read music before beginning harp lessons, however, lessons do not require prior musical knowledge.
When deciding if your child is old enough to begin taking harp lessons, rather than going strictly by age, a good guideline is that small children must be able to sit still and pay attention through a 1/2 hour lesson, and be able to practice 15 minutes each day at home.
The instruction expects all students (regardless of age) to have a strong desire to learn how to play the harp well, approach any suggestions or instructions with an open mind and a "can do" attitude, and to supplement their learning experience by listening to recordings of harp music and attending live concerts, clinics, or harp circle meetings as often as reasonably possible.