ATTENTION RECITAL ATTENDEES: Download your 2018 recital program straight to your phone!
No need to strain your eyes trying to see program in a darkened theater; download the 11am program pdf now and bring it along with you to view on your phone!
To download the 11am program:/usercontent/file/11amRecitalProgram.pdf
To download the 6pm program click here: /usercontent/file/6pRecitalProgram(2).pdf
Tickets for our 17th annual dance recital entitled,"THE NEXT CHAPTER", will be on sale this Fri., May 25 @ 6:00PM.
The recital will be held on Sat., June 2 at the Bardo Performing Arts Center at WCU.
Two different performances:
11am will featuring our "Twinkle Stars" and "Acrobatique" students between the ages 2.5-6
6pm will feature our "ShowSTARS", teens, and competition groups between the ages 7-18.
Purchase tickets here: https://23379.recitalticketing.com
Dance! Music! Theater! Fun! SUMMER '18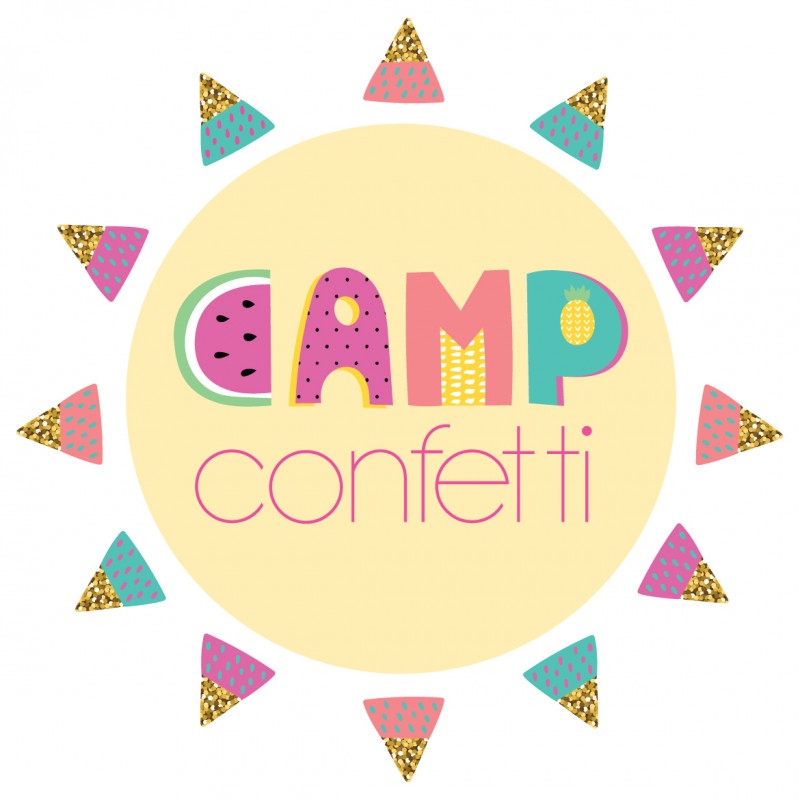 Fill your summer with dance, music, and drama fun by registering today for one or more of our fun MusicWorks summer camps!
Regardless of your age or skill level, there's a fun summer dance, music, or drama camp for everyone at MusicWorks!
Space is limited and the early discounts expire, so register early to guarantee your spot and the lowest rate! Multi-camp discounts are available, please inquire at front desk or phone the office.
To view our summer schedule, please click the link /usercontent/file/MusicWorks%20Summer%20Camps%202018%20(1).pdf
$10/Adults $7/Students
Tickets on sale at 10am on Mon., May 7th. Purchase tickets online at www.tututix.com/MusicWorksStudio
An enchanting show that is perfect for the entire family!
Congratulations to our JTF group on being awarded "Excellence in Ensemble"
at the 2018 Junior Theater Festival in Atlanta!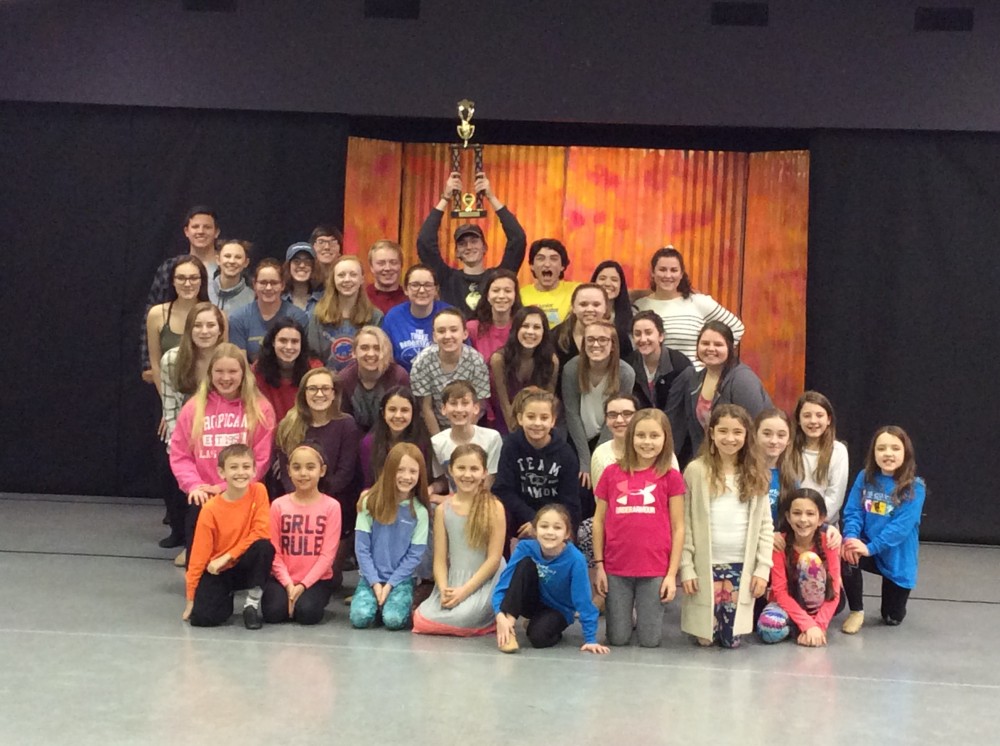 Congratulations to our very own Reagan Mulvey for winning "Outstanding Actress" from the yellow pod at JTF '18.
Only 16 young ladies received this honor out of the 6000 musical theater students who attended JTF'18....way to go Reagan!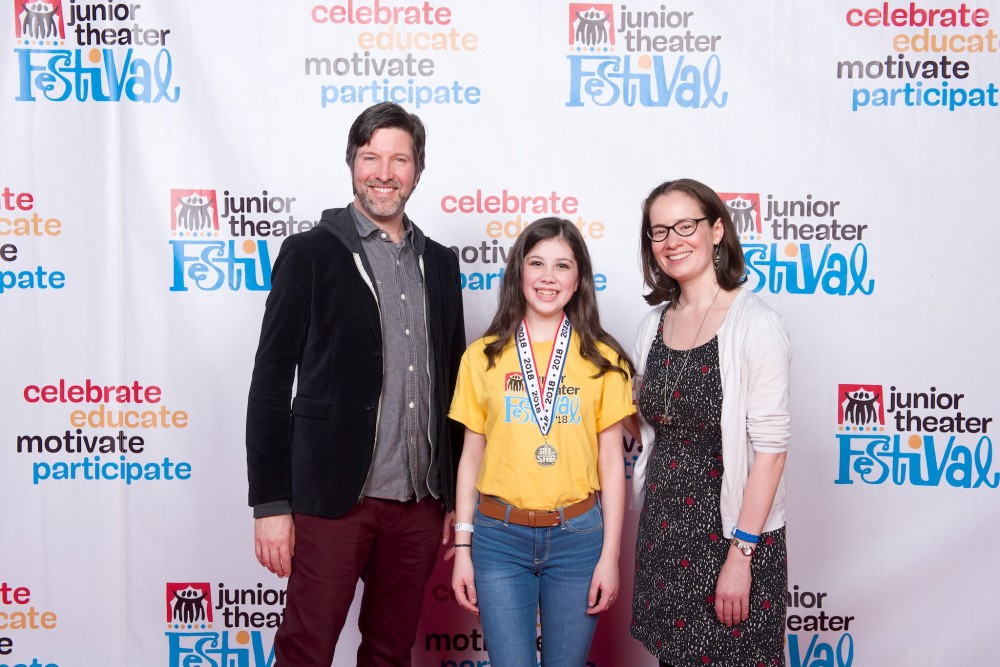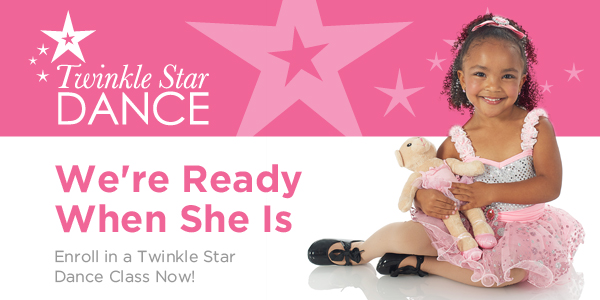 Now Accepting Private Voice and Private Piano Students!
Mrs. Jerri Harris, Private Music Instructor is now accepting students for private lessons in either piano or voice. Ms.Jerri is brand new to our studio this year and she really fits the MusicWorks philosophy on music education; we are very excited to have her join our faculty! Ms. Jerri is from a very musical family with her father having his own big band orchestra "back in day". She grew up studying piano and voice and her solid music foundation/ training provided her with an exciting career as a Broadway performer & music educator. In addition to her performing career, Ms. Jerri has served as Music Director and vocal coach for several regional, community, and college productions. She was also on the faculty of the Music Department of Binghamton University in New York for several years where she taught private music lessons, group music lessons, and stage presentation. Ms. Jerri spent most of her adult life in New Jersey until she and her husband, Steve, decided to move to Florida before finally retiring to Maggie Valley last year.
Ms. Jerri is accepting all levels of piano students (age 5 and up) and voice students (age 11 and up).

Lessons will be taught on Mondays and Thursdays at MusicWorks.

Piano lessons are $65 per month for private half -hour lessons.

Voice lessons are $105 per month for private half-hour lessons, or $140 per month for private 45-minute lessons for intermediate-level students.

There are (4) lessons in a month and the month begins at the student's first lesson.

To register for lessons, please call the office at (828) 565-0381